Common Name: Common Pawpaw Latin Name: Asimina triloba Size: 15 (min) to 20 (max)
Are you looking for this plant?
Let us know
and we'll help you find it!
Are you a retailer who sells this plant? Do you want to list it here? You can enter your inventory directly on PlantPlaces.com, using a web browser or an Android™ device.
Contact Us
to request an account.

A user with PlantPlaces.com Mobile for Android™ has identified this plant for sale at a retailer. You can identify plants for sale, too!
Download PlantPlaces.com Moble here, for free, on the Google Play™ Store!
Or,
read more about it here
| | | | | | |
| --- | --- | --- | --- | --- | --- |
| Quantity | Price | Vendor | Location | Notes | Date Identified |
| 4 | 119.00 | natorps nursery outlet mason oh | Lat: 39.31546937 Long: -84.33516408 | | 2013-04-06 |
I am looking for Paw Paws as well. What an excellent plant.I have found that cultivar is very important when selecting Paw Paws. A named variety Paw Paw is to a common Paw Paw what a Fuji apple is to a common apple. Richard Glazer is a professional grafter, and has a Paw Paw farm near Wilmington, Ohio. His Paw Paws have won awards at the Ohio Paw Paw festival. I am copying him on this response so that he can tell us what he has available, and how we can buy them.Thanks for your interest in www.PlantPlaces.com Please let us know if we can help you find any other plants.-Brandan Jones
Plant Facts
Category:
Tree
Family:
Annonaceae
Genus:
Asimina
species:
triloba
Origin:
Size:
15 (min) to 20 (max)
Size Description:
Small tree
Notes:
Plant in sun or shade
Characteristics:

Recommended

Dry Soil Tolerant

Native

Rain Garden
Do you like this plant?

Plant Images and Specimens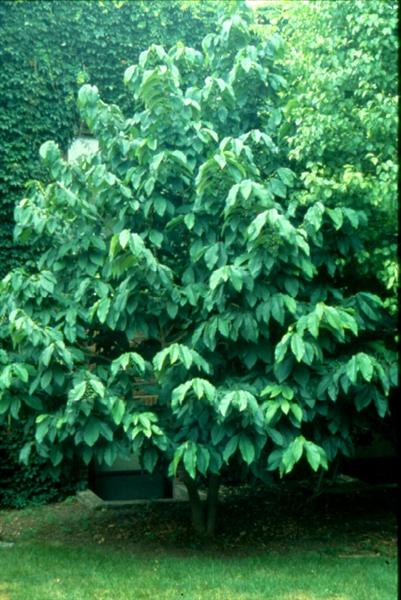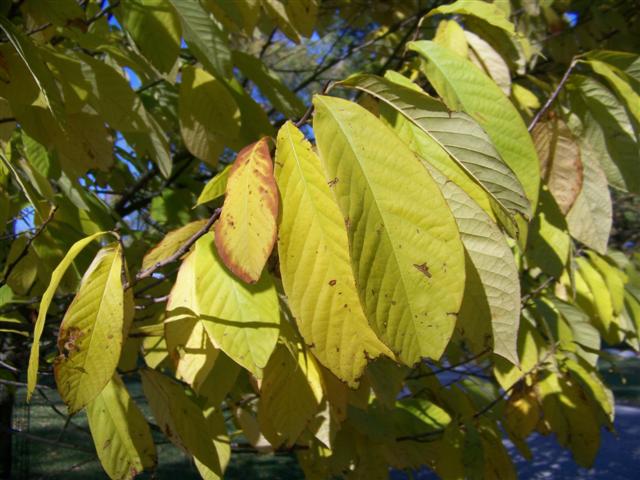 Photo Credit: Steve Foltz
Flower
Photo Credit: R. Scott Beuerlein
Season: Spring
Foliage
Photo Credit: R. Scott Beuerlein
Season: Late Spring
Flowers
Photo Credit: Ernie Wiegand
Season: Spring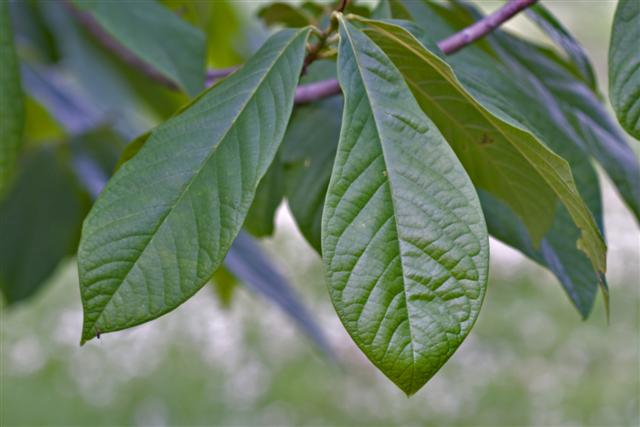 Foliage
Photo Credit: Ernie Wiegand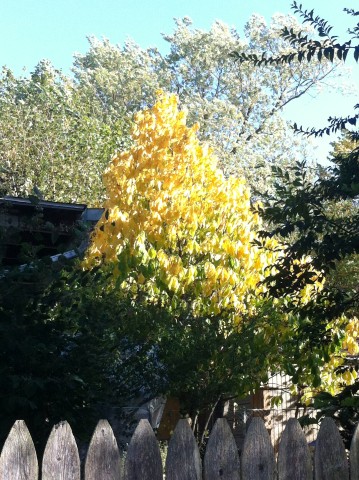 Location: Lexington
Photo Credit: Wes King
Season: Fall
Location:
Lakeside Park
119 W. Lakeside Lakeside Park KY 41017
GPS location of this plant [Latitude: 38.233525680000000 Longitude: -85.719564180000000] Specimen: 161
Location: 119 W.Lakeside Lakeside Park
Photo Credit: Steve foltz
Location: Louisville, Goddard Ave. Goddard Ave. Louisville KY
Specimen: 408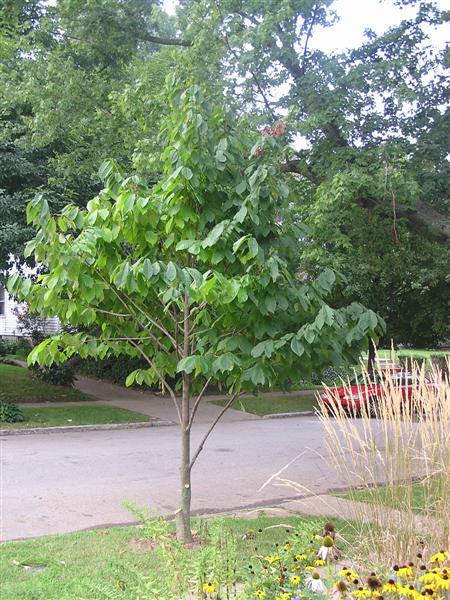 Young tree
Location: Goddard Ave, Louisville, KY
Photo Credit: Tony Nold
Location: Spring Grove Cemetery 4521 Spring Grove Ave Cincinnati OH 45232
Specimen: 615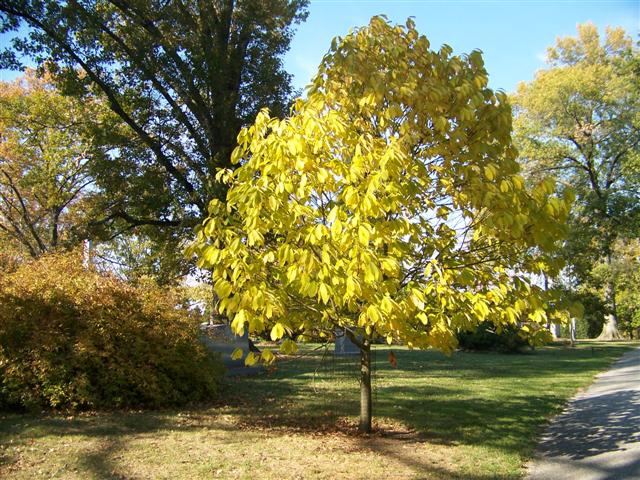 Fall color
Location: Spring Grove Cemetery
Photo Credit: Steve Foltz
Location:
Cincinnati Zoo and Botanical Gardens
3400 Vine Street Cincinnati OH 45220
GPS location of this plant [Latitude: 39.144869650000000 Longitude: -84.509694600000000] Specimen: 1149
Location:
Cincinnati Zoo and Botanical Gardens
3400 Vine Street Cincinnati OH 45220
GPS location of this plant [Latitude: 39.142879200000000 Longitude: -84.507438350000000] Specimen: 1166
Location:
Cincinnati Zoo and Botanical Gardens
3400 Vine Street Cincinnati OH 45220
GPS location of this plant [Latitude: 39.142514450000000 Longitude: -84.506501583333300] Specimen: 1248
Location:
Cincinnati Zoo and Botanical Gardens
3400 Vine Street Cincinnati OH 45220
GPS location of this plant [Latitude: 39.142923600000000 Longitude: -84.507395916666700] Specimen: 1272
Location:
Cincinnati Zoo and Botanical Gardens
3400 Vine Street Cincinnati OH 45220
GPS location of this plant [Latitude: 39.144782716666700 Longitude: -84.509746883333300] Specimen: 1342
Location:
Ault Park
5090 Observatory Circle Cincinnati OH
GPS location of this plant [Latitude: 39.132295700000000 Longitude: -84.412198183333300] Specimen: 1497
Location:
Cleveland Botanical Garden
11030 East Blvd Cleveland OH 44106
GPS location of this plant [Latitude: 41.512155316666700 Longitude: -81.610311833333300] Specimen: 2895