How to Use Plant Places
The Virtual Arboretum featuring a Database of the Best Ornamental Plants, Region by Region.
Do you want to buy a plant, but don't know who sells it?
Contact Us
and we'll help you find it!
How to use this site:
1. Select a category from the top bar to view plants that are growing successfully in your area, such as:
Trees: Shade, Ornamental, Flowering, and Evergreen.
Shrubs
Vines
Herbaceous: Perennials, Annuals, Grasses, and Ferns.
2. Searching for Plants
Searching for plants that fit your needs is easy. Go to
Search Plants
on the sidebar under Quick Links. You can search by the plant name or by the categories that are listed. This is a new feature that will be expanding in the future.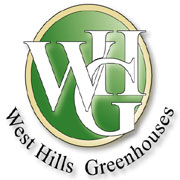 West Hills Greenhouses
Quality Plants and Flowers
Since 1920
What can you do on PlantPlaces.com?
Connect with us on Facebook:
www.PlantPlaces.com and www.PlantTrials.com: Promoting plant diversity through education.
Other Links
Blog
Calendar
Advertise With Us
Partners
HortWebsites.com
Plant Trials
Zoos Best
Cincinnati Zoo
Password Required
Administration
Community Contributor

The National Virtual Arboretum and Regional Ornamental Plant Database is a collaborative effort of numerous regional and national horticulture professionals and organizations. Plants on this database have been selected for their excellent performance and years of service. Promoting diversity in the landscape gives gardeners, landscapers and plant propagators / nurserymen the opportunity to expand with a wider variety and selection of outstanding plants and helps to alleviate monotonous monocultures both aesthetically and disease-wise.
Privacy Policy and Terms of Use