Common Name: Purple Smoke Baptisia or Purple Smoke Wild Indigo Latin Name: Baptisia 'Purple Smoke' Size: 0 (min) to 0 (max)
Are you looking for this plant?
Let us know
and we'll help you find it!
Are you a retailer who sells this plant? Do you want to list it here? You can enter your inventory directly on PlantPlaces.com, using a web browser or an Android™ device.
Contact Us
to request an account.
Looking for a greenhouse/nursery carrying Baptisia
where can I buy this plant
Many local independent Garden Centers will carry this plant. What area are you from.Steve
Plant Facts
Category:
Perennial
Family:
Fabaceae
Genus:
Baptisia
species:
Cultivar:
'Purple Smoke'
Origin:
Size:
0 (min) to 0 (max)
Size Description:
medium height
Notes:
Characteristics:

Recommended

Winter Interest

Dry Soil Tolerant

Native

Rain Garden
Texture: Fine
Do you like this plant?

Plant Images and Specimens
Flowering Plant
Location: Beuerlein Residence, Anderson Twp., Cincinnati
Age: 3 Years
Planted By: R. Scott Beuerlein
Photo Credit: R. Scott Beuerlein
Season: Spring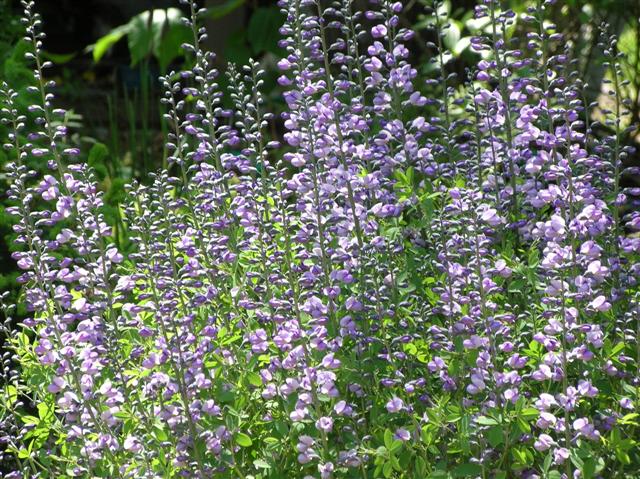 Flowers
Location: Beuerlein Residence, Anderson Twp., Cincinnati
Age: 3 Years
Planted By: R. Scott Beuerlein
Photo Credit: R. Scott Beuerlein
Season: Spring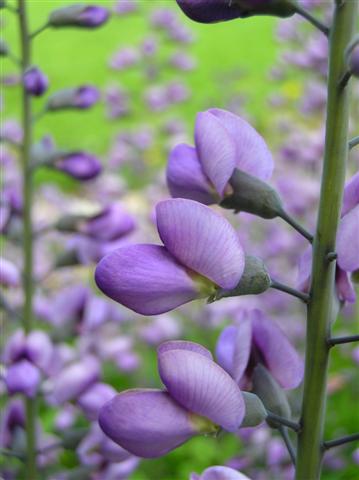 Flowers
Location: Beuerlein Residence, Anderson Twp., Cincinnati
Age: 3 Years
Planted By: R. Scott Beuerlein
Photo Credit: R. Scott Beuerlein
Season: Spring
Flowers (Top View)
Location: Beuerlein Residence, Anderson Twp., Cincinnati
Age: 3 Years
Planted By: R. Scott Beuerlein
Photo Credit: R. Scott Beuerlein
Season: Spring
Location: Cincinnati Zoo
Photo Credit: Steve Foltz
Location:
Cincinnati Zoo and Botanical Gardens
3400 Vine Street Cincinnati OH 45220
GPS location of this plant [Latitude: 0.000000000000000 Longitude: 0.000000000000000] Specimen: 869
Location:
Cincinnati Zoo and Botanical Gardens
3400 Vine Street Cincinnati OH 45220
GPS location of this plant [Latitude: 39.142550500000000 Longitude: -84.506615966666700] Specimen: 1264