Common Name: Swedish Ivy, Spurflower Latin Name: Plectranthus Mona Lavender™ Size: 0 (min) to 0 (max)
Are you looking for this plant?
Let us know
and we'll help you find it!
Are you a retailer who sells this plant? Do you want to list it here? You can enter your inventory directly on PlantPlaces.com, using a web browser or an Android™ device.
Contact Us
to request an account.
would like to know where I can buy this in the Seattle WA area Sammamish, 98074. Thanks.
I purchased this plant ealier this year from a local Lowes. I would like to propagate this plant so that I can have a few more on my deck next spring. I was told that this plant root easily in water, but four inch cuttings that I made did not strick roots in water at all for some reason. What am I doing wrong Do I need to use very soft tips
i am looking for this plant to buy,i cant find it
Most of the larger independent garden stores will carry this annual. It will be available in early May.
I saw this plant at a Lowes in Indiana, I live in Louisiana, and did not buy it, now I cant find it. I would like to find it.
Trying to find someone who sells this plant in Grand Rapids, MI
Plant Facts
Do you have this plant?
Would you like to dedicate a plant to someone?

Swedish Ivy, Spurflower
Plectranthus Mona Lavender™
Contact us
to order an aluminum plant label from PlantPlaces.com!
Category:
Annual
Family:
LAMIACEAE
Genus:
Plectranthus
species:
Cultivar:
Mona Lavender™
Origin:
Size:
0 (min) to 0 (max)
Size Description:
Notes:
Plant type:
Tender perennials grown as annuals
Height x width:
0.5 to 2 foot tall and up to 2 or 3 feet wide
Growth habit:
Upright or trailing, depending on the cultivar
Foliage:
Varies with cultivar, but always opposite with scalloped edges. May appear thick or fleshy
Flowers:
Often not showy; tubular, two-lipped flowers bloom in pink, white or purple in June-July; except for the hybrid 'Mona Lavender', which blooms with lavender flower spikes to 6" long all summer until frost.
Culture:
Full sun to part shade and well-drained soil. Drought tolerant once established
Uses:
Groundcover, container plants, basket fillers
Propagation:
Cuttings
Cultivars:
There are many Plectranthus species (around 44) that are currently used as ornamental herbaceous plants. This genus includes common plants such as Creeping Charlie and Swedish Ivy.
Plectranthus forsteri is an upright-spreading tender perennial that grows to 10 inches tall and spreads to 3 feet wide. 'Marginatus' is a variegated cultivar with round, scallop-edged, light green leaves (to 4 inches long) with creamy white margins that appear on reddish upright stems that trail with age. Leaves emit a mild citrus aroma when bruised. Tubular, two-lipped, tiny pale pink to white flowers bloom in racemes to 6" long in summer. Flowers are not showy.
The hybrid 'Mona Lavender', has beautiful dark green leaves with contrasting purple undersides and dark lavender flower spikes from early spring until the first frost. Reaching 24 to 30 inches in height, it does very well in either shaded or partly sunny positions, but the leaves exhibit a much more intense coloring in sun.
Notes courtesy of Sue Trusty.

Characteristics:

Recommended
Do you like this plant?

Plant Images and Specimens
Location: Cincinnati Zoo and Botanical Gardens 3400 Vine Street Cincinnati OH 45220
Specimen: 58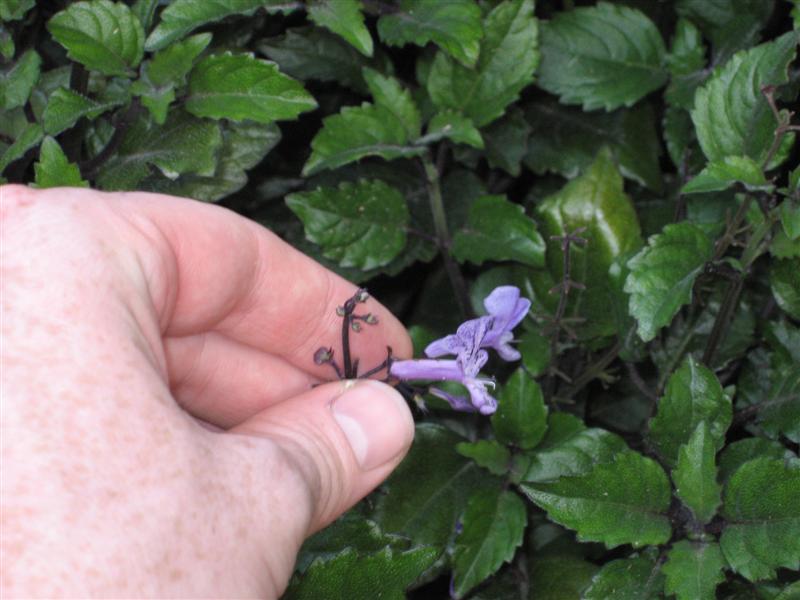 Plectranthus Mona Lavender Flower
Age: 2008
Photo Credit: Brandan Jones
Season: Summer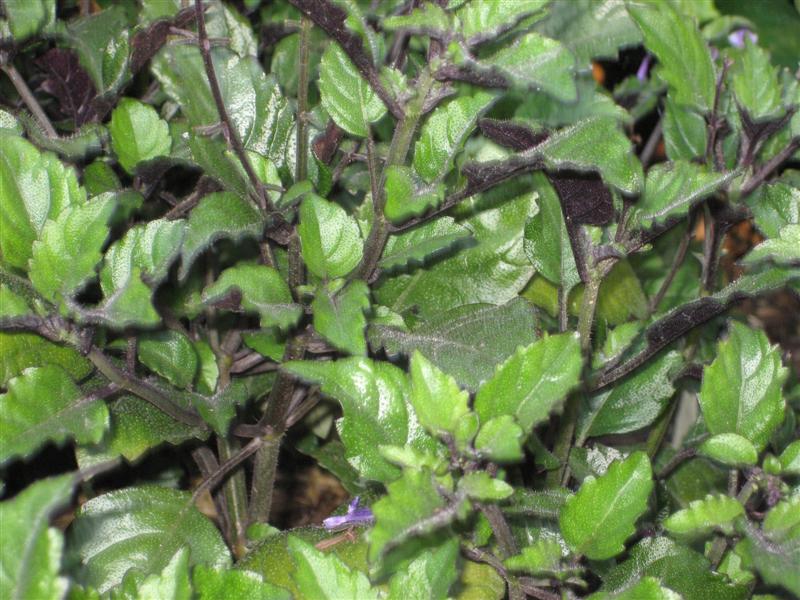 Plectranthus Mona Lavender Foliage
Age: 2008
Photo Credit: Brandan Jones
Season: Summer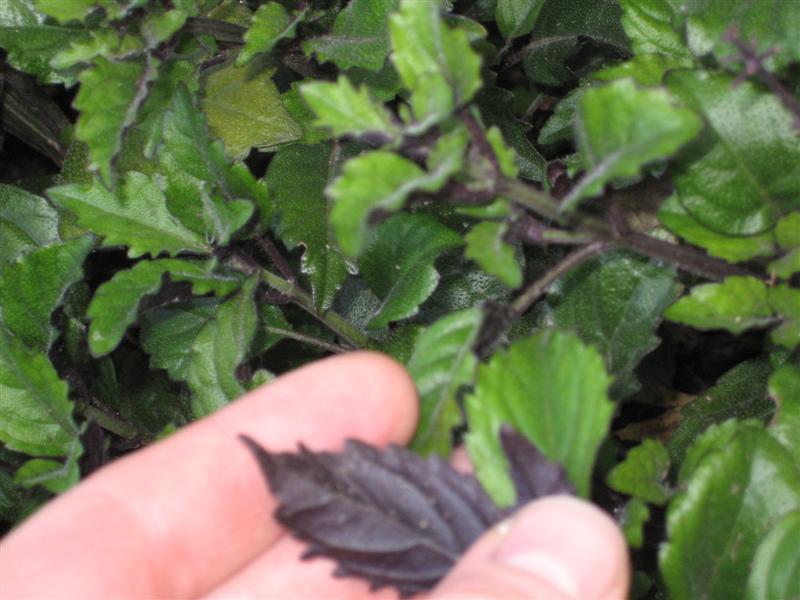 Plectranthus Mona Lavender Leaf Underside
Age: 2008
Photo Credit: Brandan Jones
Season: Summer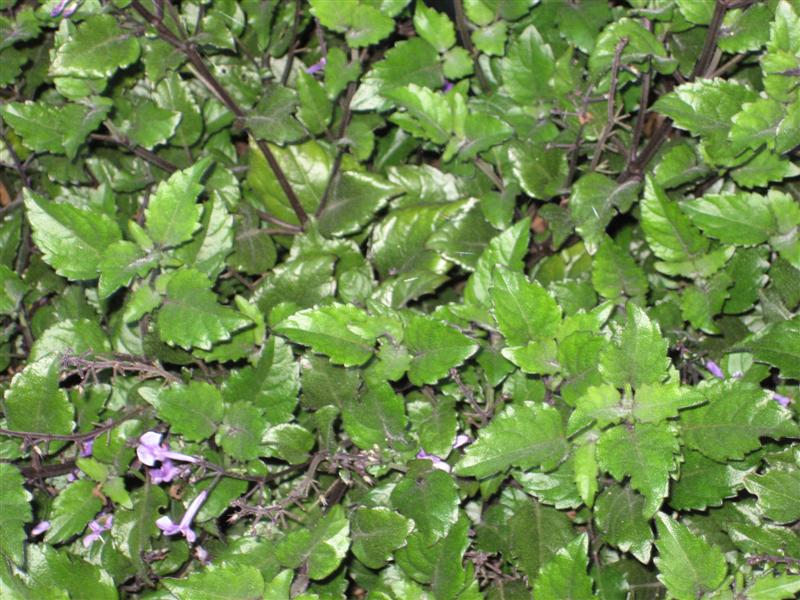 Plectranthus Mona Lavender Plant
Age: 2008
Photo Credit: Brandan Jones
Season: Summer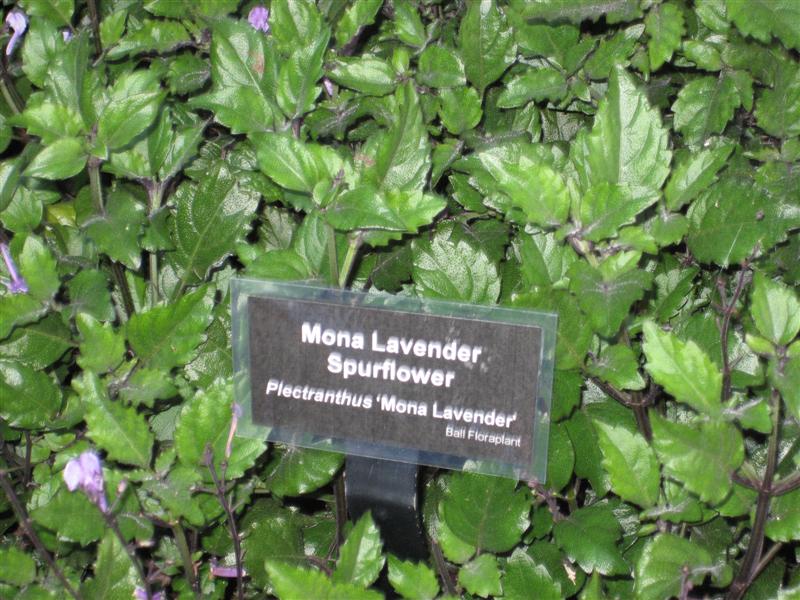 Plectranthus Mona Lavender Plant
Age: 2008
Photo Credit: Brandan Jones
Season: Summer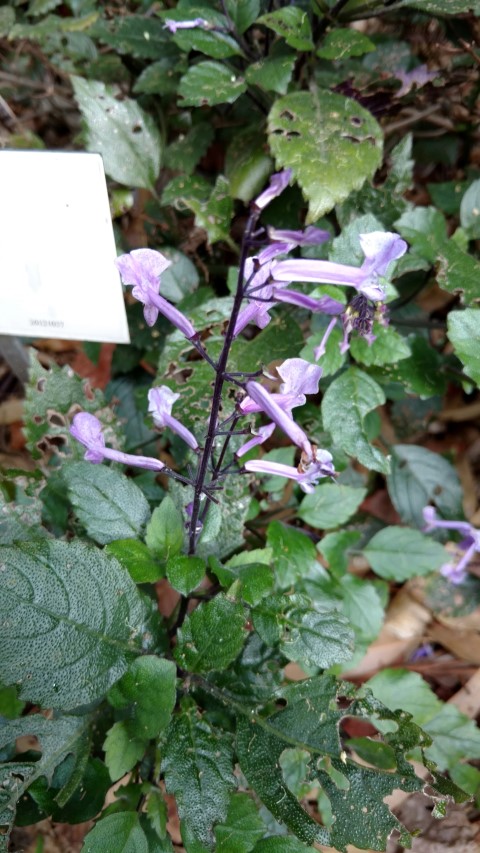 January 2017
Location: Royal Botanic Gardens Sydney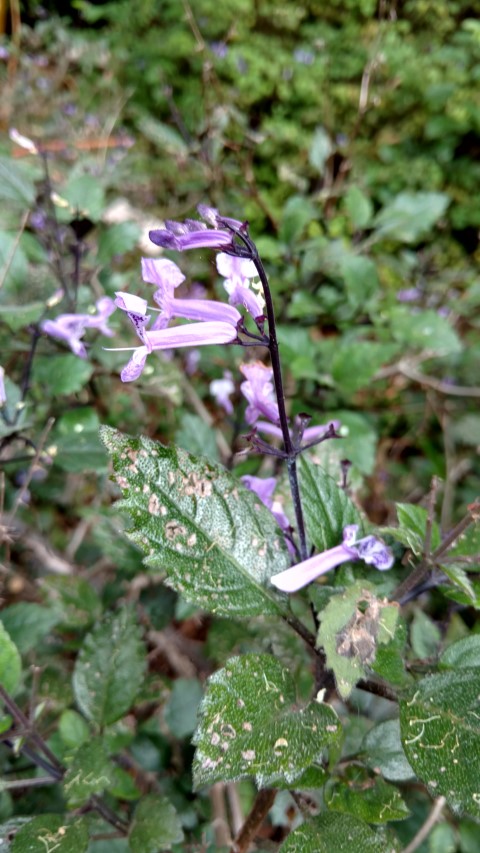 January 2017
Location: Royal Botanic Gardens Sydney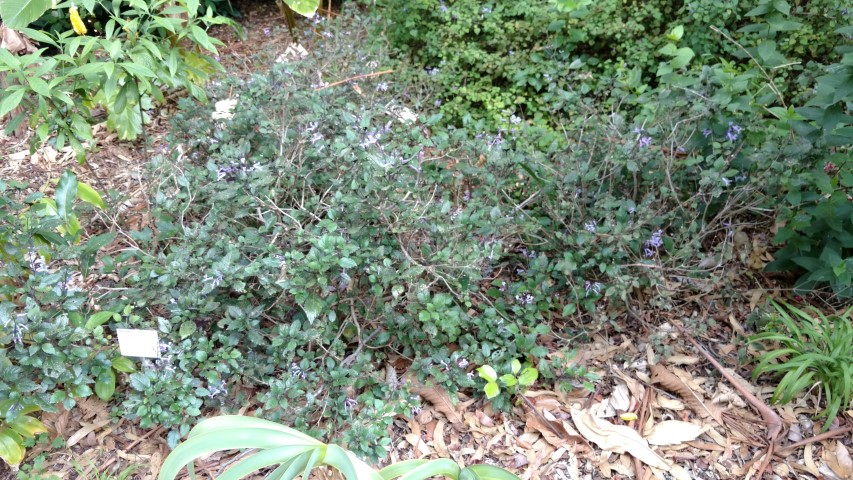 January 2017
Location: Royal Botanic Gardens Sydney