Common Name: Apple Serviceberry Latin Name: Amelanchier x grandiflora Size: 15 (min) to 25 (max)
Are you looking for this plant?
Let us know
and we'll help you find it!
Are you a retailer who sells this plant? Do you want to list it here? You can enter your inventory directly on PlantPlaces.com, using a web browser or an Android™ device.
Contact Us
to request an account.
Plant Facts
Do you have this plant?
Would you like to dedicate a plant to someone?

Apple Serviceberry
Amelanchier x grandiflora
Origin: hybrid arborea/laevis
Maximum Height: 25 feet
Contact us
to order an aluminum plant label from PlantPlaces.com!
Category:
Tree
Family:
Rosaceae
Genus:
Amelanchier
species:
x grandiflora
Origin:
hybrid arborea/laevis
Size:
15 (min) to 25 (max)
Size Description:
Small Tree
Notes:
Characteristics:

Recommended

Wet Soil Tolerant

Dry Soil Tolerant

Native

Rain Garden
Do you like this plant?

Plant Images and Specimens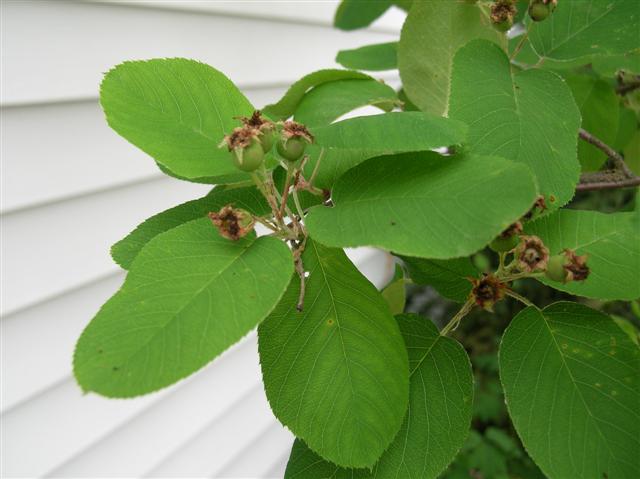 Foliage and Young Fruites
Photo Credit: R. Scott Beuerlein
Season: Spring
Fall Color
Location: Madison Rd., Obryonville, Cincinnati
Age: Young
Photo Credit: R. Scott Beuerlein
Season: Fall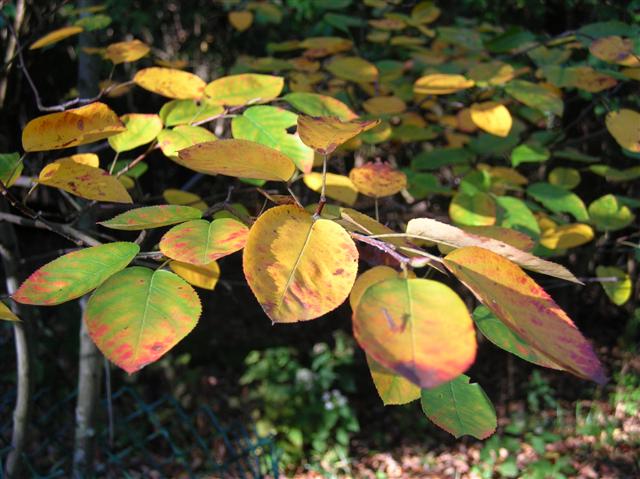 Fall Foliage
Location: Mt. Airy Arboretum, Cincinnati, Ohio
Photo Credit: R. Scott Beuerlein
Season: Fall
Fall Foliage
Location: Madison Rd. Obryonville, Cincinnati
Photo Credit: R. Scott Beuerlein
Season: Fall
Location:
Cleveland Botanical Garden
11030 East Blvd Cleveland OH 44106 [Latitude: 41.512394116666700 Longitude: -81.610302900000000] Specimen: 2898
central park
Location: World Trade Center, Manhattan, New York
central park
Location: World Trade Center, Manhattan, New York