Common Name: Persian Parrotia Latin Name: Parrotia persica Size: 20 (min) to 40 (max)
Are you looking for this plant?
Let us know
and we'll help you find it!
Are you a retailer who sells this plant? Do you want to list it here? You can enter your inventory directly on PlantPlaces.com, using a web browser or an Android™ device.
Contact Us
to request an account.
Plant Facts
Category:
Tree
Family:
Hamamelidaceae
Genus:
Parrotia
species:
persica
Origin:
Iran
Size:
20 (min) to 40 (max)
Size Description:
Med Tree
Notes:
PlantPlaces.com Plant of the Week: November 18, 2012, 2012
Parrotia persica – Persian Parrotia
Persian Parrotia is a small tree that is either a multiple stemmed shrub-like form or a single trunk tree. Parrotia is a fairly obscure plant in the greater Cincinnati Region. This week however it stood out in the landscape going into a yellow to orange fall color this late in the season.
Parrotia comes from Iran in the Alborz Mountains as well as the Caucasus Mountains in Northern Iran. This is where the common name Persian Parrotia or Persian Ironwood comes from. It was brought into the United States by the Arnold Arboretum in 1881. This is the oldest known specimen in the United States. Other large specimens are located at the Biltmore Estate in North Carolina and at the Maymont Estate in Richmond, Virginia.
This is the season that Parrotia is at its best. The fall color is always beautiful. Fall color seems to vary from the yellow to orange that is most common, to the brilliant red that I have seen on some specimens. The bark is mottled with almost patch like bark similar to Pinus bungeana or Lacebark Pine. This becomes more pronounced with age. The flowers are not showy from a distance. Flowers are similar to that of Whitchazel only slightly tighter and crimson red in color. Parrotia is in the Hamamelidaceae family which is also home to plants like Fothergilla and Whitchazel. The leaves look very similar to whitchazel but are much glossier than any of the others in the genus.
What has impressed me about Parrotia is how shade tolerant it seems to be. It doesn't mind being in the understory of large trees. It seems to prefer a moist well drained soil for best growth but can take normal garden soils in our area. It also seems to do well out in the full sun. In the greater Cincinnati region there are a few specimens of Parrotia at local gardens. Rowe arboretum has a nice specimen as well as several nice specimens at the Cincinnati Zoo and Botanical Garden. Spring Grove Cemetery and Arboretum also has at least half dozen specimens in the lower half of the grounds. The Krohn Conservatory has a beautiful specimen between where you park in the back of the conservatory and the conservatory itself. Look for the patchy bark next time you visit Krohn.
View other PlantPlaces.com Plant of the Week entries here.
Characteristics:

Recommended

Rain Garden
Do you like this plant?

Plant Images and Specimens
Winter Form
Location: The Indian Hill Church, Drake Rd.
Age: Old
Photo Credit: R. Scott Beuerlein
Season: Winter
Trunk/Bark Detail
Location: The Indian Hill Church, Drake Rd.
Age: Old
Photo Credit: R. Scott Beuerlein
Season: Winter
Characteristic Exfoliating Bark
Location: Mt. Airy Arboretum, Cincinnati
Age: Medium
Planted By: Cincinnati Parks
Photo Credit: R. Scott Beuerlein
Season: Summer
Foliage
Location: Mt. Airy Arboretum, Cincinnati
Age: Medium
Planted By: Cincinnati Parks
Photo Credit: R. Scott Beuerlein
Season: Summer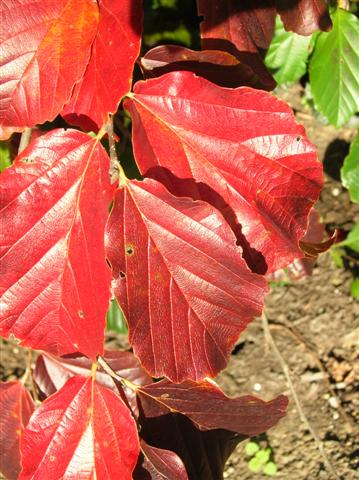 Fall Foliage
Photo Credit: R. Scott Beuerlein
Season: Fall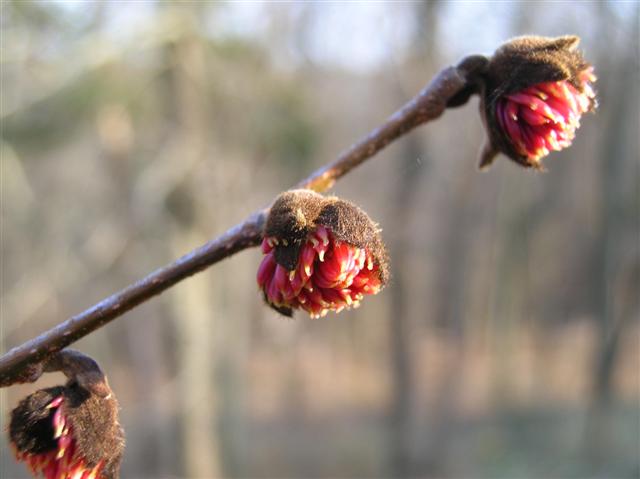 Flowers
Location: Rowe Arboretum
Photo Credit: R. Scott Beuerlein
Season: Late Winter
Summer Form
Location: Greenfield Plant Farm, Anderson Twp., Cincinnati
Photo Credit: R. Scott Beuerlein
Season: Summer
Summer Form
Location: Dawes Arboretum, Newark, Ohio
Photo Credit: R. Scott Beuerlein
Season: Summer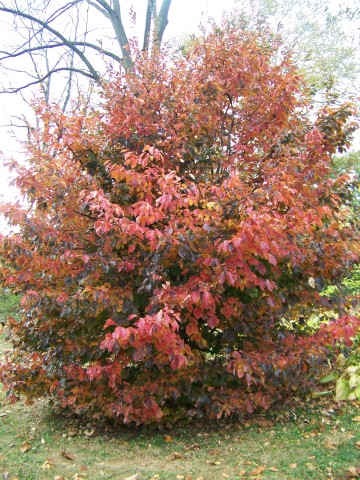 Location: Spring Grove Rose Garden
Photo Credit: Steve Foltz
Season: Fall
Photo Credit: steve foltz
Season: fall
Location: Maymont Estate Richmond VA
Photo Credit: John Swintosky
Season: Fall
Location: Maymont Estate Richmond VA
Photo Credit: John Swintosky
Season: Fall
Location: Holden Arboretum 9500 Sperry Road Kirtland OH
Specimen: 446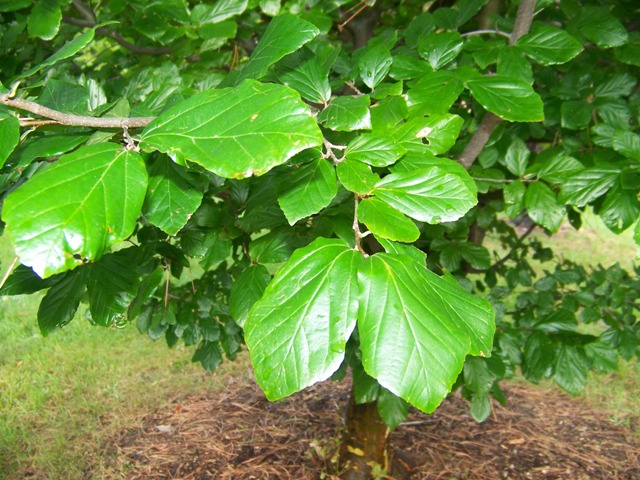 Foliage
Location: Holden Arboretum
Photo Credit: Steve Foltz
Trunk detail
Location: Holden Arboretum
Photo Credit: Steve Foltz
Location: Spring Grove Cemetery 4521 Spring Grove Ave Cincinnati OH 45232
Specimen: 479
Tree in fall color
Location: Spring Grove Cemetery
Photo Credit: Steve Foltz
Season: Oct 29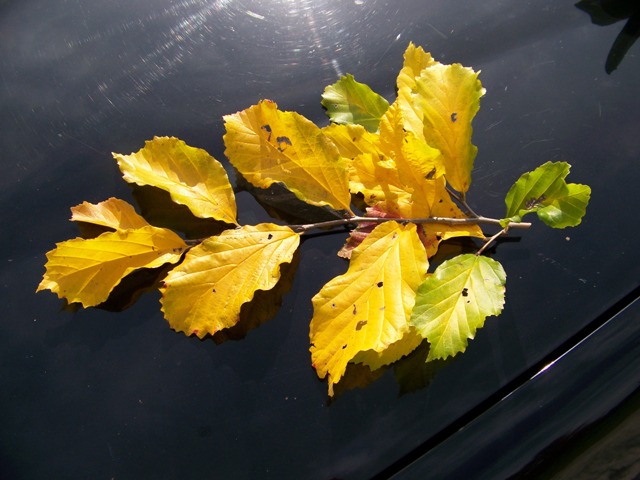 Foliage in fall color
Photo Credit: Steve Foltz
Season: Oct 29
Location: Bernheim Arboretum and Research Forest Po box 130 Clermont KY 40110
Specimen: 656
Winter form
Location: Bernheim Arboretum
Photo Credit: Steve Foltz
Season: March 8
Bloom
Location: Bernheim Arboretum
Photo Credit: Steve Foltz
Season: March 8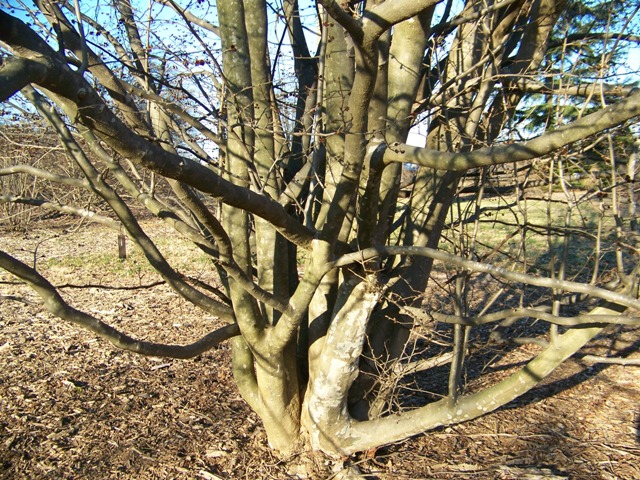 Trunk detail
Location: Bernheim Arboretum
Photo Credit: Steve Foltz
Season: March
Location:
Spring Grove Cemetery
4521 Spring Grove Ave Cincinnati OH 45232
GPS location of this plant [Latitude: 39.169651240000000 Longitude: -84.525155580000000] Specimen: 2808