Common Name: Mongolian Aster Latin Name: Kalimeris pinnatifida Size: 2 (min) to 3 (max)
Are you looking for this plant?
Let us know
and we'll help you find it!
Are you a retailer who sells this plant? Do you want to list it here? You can enter your inventory directly on PlantPlaces.com, using a web browser or an Android™ device.
Contact Us
to request an account.
I had one of these plants and it was beautiful. Unfortunately, I moved the plant and it did not like its new home and it did not survive. I would love to know where to purchase another. If you can let me know of a resource that sells these wonderful plants I would appreciate it.
Call Greenfield Plant Farm. They might have it. Let me know if they dont.
Plant Facts
Do you have this plant?
Would you like to dedicate a plant to someone?

Mongolian Aster
Kalimeris pinnatifida
Maximum Height: 3 feet
Contact us
to order an aluminum plant label from PlantPlaces.com!
Category:
Perennial
Family:
Asteraceae
Genus:
Kalimeris
species:
pinnatifida
Origin:
Size:
2 (min) to 3 (max)
Size Description:
Notes:
Syn. Asteromoea mongolica
Characteristics:
Do you like this plant?

Plant Images and Specimens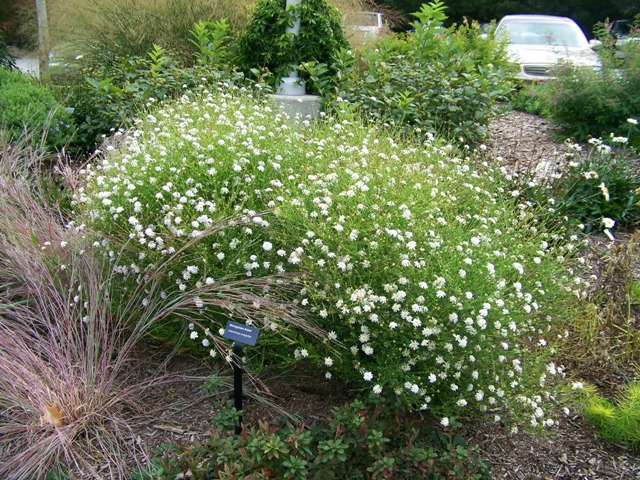 Location: Cincinnati Zoo Rain Garden
Photo Credit: Steve Foltz
Flowers
Photo Credit: Melissa Benoit