Common Name: Cumulus Serviceberry Latin Name: Amelanchier laevis 'Cumulus' Size: 15 (min) to 20 (max)
Are you looking for this plant?
Let us know
and we'll help you find it!
Are you a retailer who sells this plant? Do you want to list it here? You can enter your inventory directly on PlantPlaces.com, using a web browser or an Android™ device.
Contact Us
to request an account.
I am redoing my front yard and thought this tree would look great in front of my white house - can I find one in this area
Can you please tell me what the plant is called behind this one with the plum colored wheat-like bristlesAnd were I can get itI have recently moved into a house and would like to slowly redo my garden starting with some ornamental grasses for the front yard. You know something I dont have to do to much to and it still looks good.Thank you,Gloria Dunn
Looking for this tree
I am looking for a small Amelanchier laevis Cumulus...no more than 8 feet...and hopefully less, with a root ball approximately 12 to 15 inches. I live in central Maryland and can find no center that carries this particular tree. My garden club is looking for a small upright native that will not spread a great deal. I would also need a price for the tree. I would rather not travel more than 60 miles or so.I would appreciate any help you can give in my finding one.Thank you
I would like to buy two of these trees for my yard. How I find them
Plant Facts
Do you have this plant?
Would you like to dedicate a plant to someone?

Cumulus Serviceberry
Amelanchier laevis 'Cumulus'
Maximum Height: 20 feet
Contact us
to order an aluminum plant label from PlantPlaces.com!
Category:
Tree
Family:
Rosaceae
Genus:
Amelanchier
species:
laevis
Cultivar:
'Cumulus'
Origin:
Size:
15 (min) to 20 (max)
Size Description:
small tree
Notes:
Characteristics:

Recommended

Bark Interest

Wet Soil Tolerant

Dry Soil Tolerant

Native

Rain Garden
Do you like this plant?

Plant Images and Specimens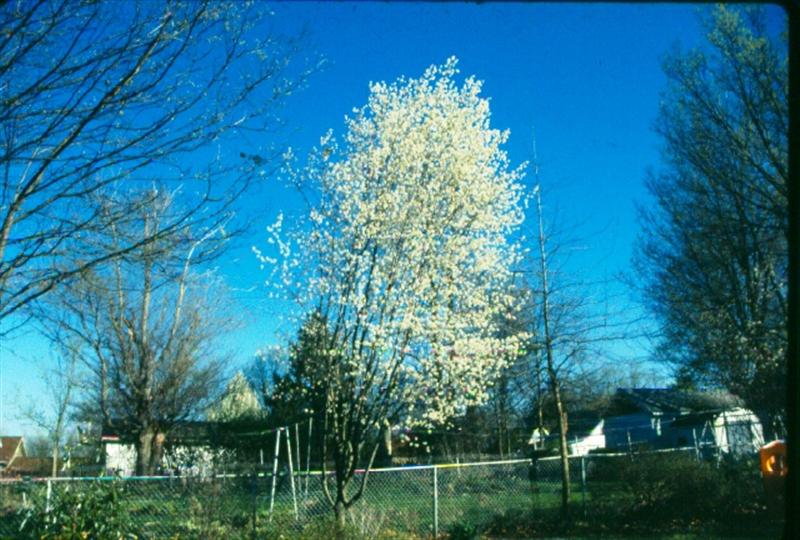 Location: Cincinnati Zoo &Botanical Garden
Photo Credit: Steve Foltz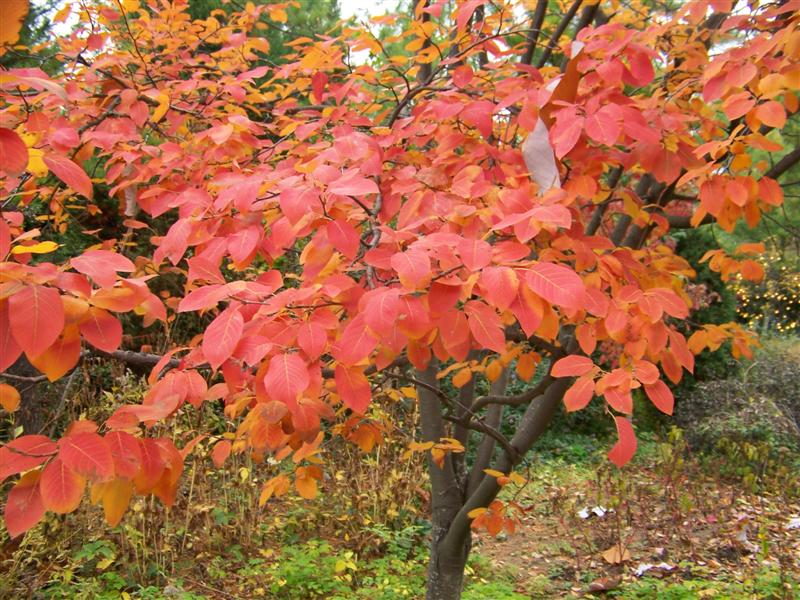 Location: Cincinnati Zoo
Photo Credit: Chris Wais
Season: March, 2009
Location: Cincinnati Zoo
Photo Credit: Patrick Kelsch
Flowers
Location: Cincinnati Zoo
Photo Credit: Patrick Kelsch
Location:
University of Cincinnati
2600 Clifton Ave Cincinnati OH [Latitude: 39.129537990000000 Longitude: -84.517700260000000] Specimen: 3991