Common Name: White Fringetree Latin Name: Chionanthus virginicus Size: 8 (min) to 15 (max)
Are you looking for this plant?
Let us know
and we'll help you find it!
Are you a retailer who sells this plant? Do you want to list it here? You can enter your inventory directly on PlantPlaces.com, using a web browser or an Android™ device.
Contact Us
to request an account.
Iam looking for a chionanthus cultivar called queen mountain Do have any idea if it exists and would there be a wholesale grower that may have it. I have no idea if it is virginicus or retusus. It is not listed in dirr or any other literature that I have or on any website. Your prompt attention to this would be appreciated/
Is the White Fringe Tree a good addition to a buttefly garden Is it the tree that butterflies need for their larvae Also, when does it bloomThanks.
Plant Facts
Category:
Shrub
Family:
Oleaceae
Genus:
Chionanthus
species:
virginicus
Origin:
Size:
8 (min) to 15 (max)
Size Description:
Notes:
Characteristics:

Recommended

Native

Rain Garden
Do you like this plant?

Plant Images and Specimens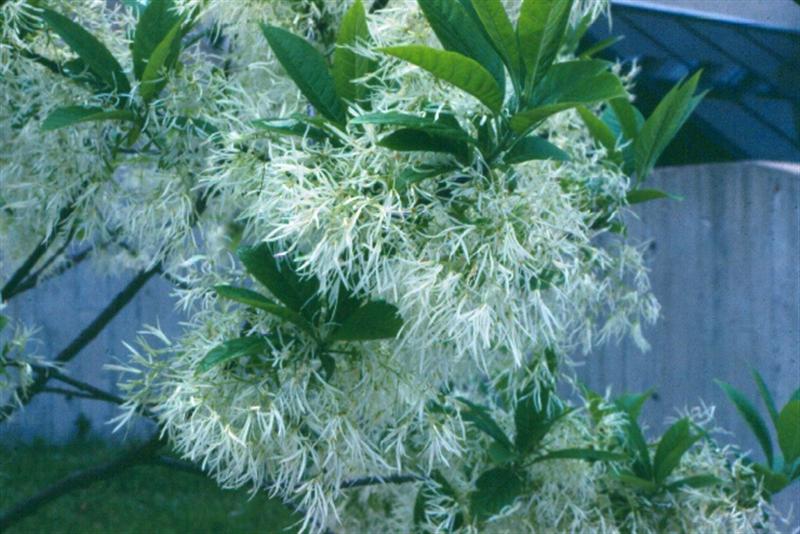 Young Tree in Bloom
Location: Beuerlein Residence, Anderson Twp. Cincinnati
Age: Young
Planted By: R. Scott Beuerlein
Photo Credit: R. Scott Beuerlein
Season: Spring
Flowers
Location: Beuerlein Residence, Anderson Twp. Cincinnati
Planted By: R. Scott Beuerlein
Photo Credit: R. Scott Beuerlein
Season: Spring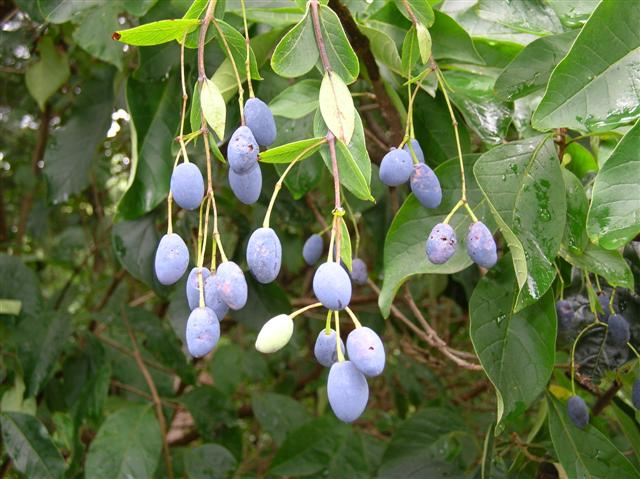 Fruit
Location: Beuerlein Residence, Anderson Twp. Cincinnati
Planted By: R. Scott Beuerlein
Photo Credit: R. Scott Beuerlein
Season: Spring
Flowers
Photo Credit: R. Scott Beuerlein
Season: Spring
Mature plant going into fall color
Location: Spring Grove Cemetery
Photo Credit: Steve Foltz
Season: Oct 21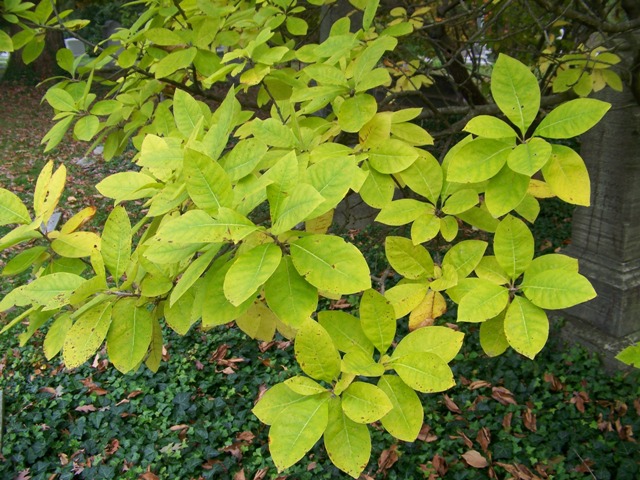 Foliage
Location: Spring Grove Cemetery
Photo Credit: Steve Foltz
Season: Oct 21
Beautiful specimen from Boone Couty Arboretum
Location: Boone County Arboretum
Planted By: Dick Ammon
Photo Credit: Kris Stone
Season: May 2011
Location: Spring Grove cemetery
Photo Credit: Steve Foltz
Season: Fall
Location:
Spring Grove Cemetery
4521 Spring Grove Ave Cincinnati OH 45232
GPS location of this plant [Latitude: 39.164160416666700 Longitude: -84.527169733333300] Specimen: 1207
Location:
Cincinnati Zoo and Botanical Gardens
3400 Vine Street Cincinnati OH 45220
GPS location of this plant [Latitude: 39.142946266666700 Longitude: -84.507206566666700] Specimen: 1273
Location:
Spring Grove Cemetery
4521 Spring Grove Ave Cincinnati OH 45232
GPS location of this plant [Latitude: 39.165576900000000 Longitude: -84.523216800000000] Specimen: 1396
Location:
Spring Grove Cemetery
4521 Spring Grove Ave Cincinnati OH 45232
GPS location of this plant [Latitude: 39.171441316666700 Longitude: -84.524612266666700] Specimen: 1427
Location:
United States Capitol Complex
Capitol Hill Washington DC 20515
GPS location of this plant [Latitude: 38.887885900000000 Longitude: -77.009903816666700] Specimen: 1780
Location:
Cincinnati Zoo and Botanical Gardens
3400 Vine Street Cincinnati OH 45220
GPS location of this plant [Latitude: 39.008714030000000 Longitude: -84.570584570000000] Specimen: 2847
Location:
Cleveland Botanical Garden
11030 East Blvd Cleveland OH 44106
GPS location of this plant [Latitude: 41.510700783333300 Longitude: -81.610687116666700] Specimen: 2866