Common Name: Lily Turf Latin Name: Liriope muscari 'Variegata' Size: 0 (min) to 0 (max)
Are you looking for this plant?
Let us know
and we'll help you find it!
Are you a retailer who sells this plant? Do you want to list it here? You can enter your inventory directly on PlantPlaces.com, using a web browser or an Android™ device.
Contact Us
to request an account.
Plant Facts
Do you have this plant?
Would you like to dedicate a plant to someone?

Lily Turf
Liriope muscari 'Variegata'
Contact us
to order an aluminum plant label from PlantPlaces.com!
Category:
Perennial
Family:
LILIACEAE
Genus:
Liriope
species:
muscari
Cultivar:
'Variegata'
Origin:
Size:
0 (min) to 0 (max)
Size Description:
Notes:
Height x width: 1 foot tall and wide Growth habit: Dense clump Foliage: Grass-like leaves ¼ inch wide emerge from the crown. A number of variegated cultivars are available. Flowers: Violet or white at the top of scapes that are about 10 inches tall. Blooms in late summer (August) The plant often forms blue-black berries in the fall. Culture: Prefers light shade and moist soil but will grow in sun or shade, moist or dry. In early spring, dead leaves should be pruned back or mowed and the plant side-dressed with fertilizer. Pests and problems:None Spreads rapidly by short, thickened rhizomes Uses: Groundcover, edging, erosion control Propagation: Division, seed Notes courtesy of Sue Trusty.
Characteristics:

Recommended

Winter Interest

Dry Soil Tolerant
Do you like this plant?

Plant Images and Specimens
Location: Eden Park, Overlook, Krohn 1501 Eden Park Dr Cincinnati OH
Specimen: 95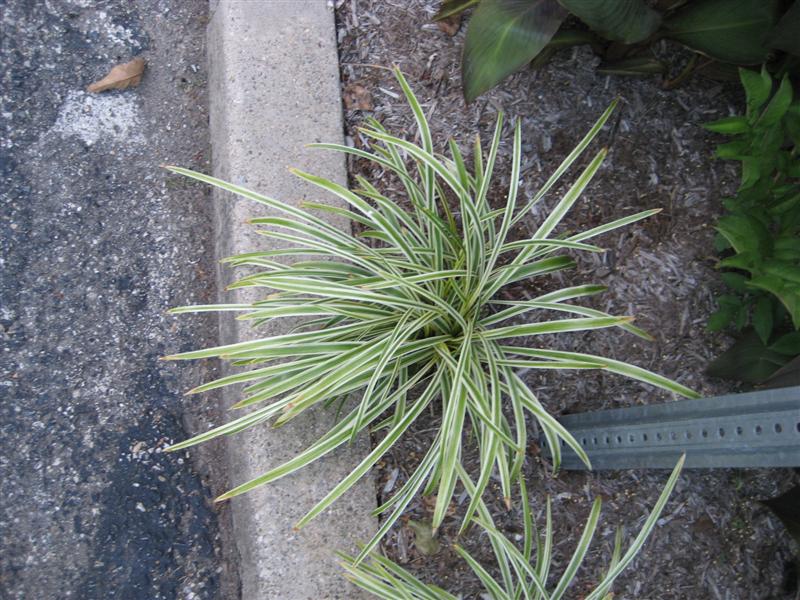 Liriope spicata
Location: Krohn Conservatory
Age: 2008
Photo Credit: Brandan Jones
Season: Mid Summer 2008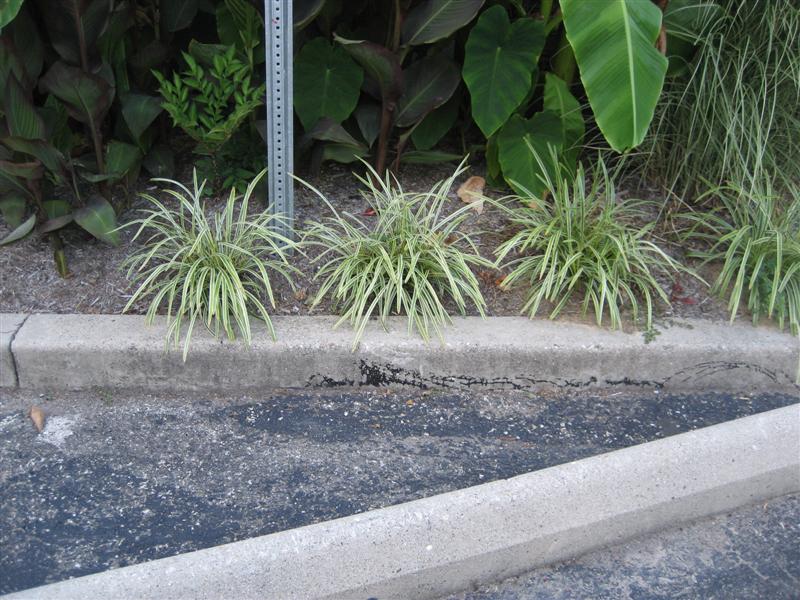 Liriope spicata
Location: Krohn Conservatory
Age: 2008
Photo Credit: Brandan Jones
Season: Mid Summer 2008
Liriope spicata
Location: Krohn Conservatory
Age: 2008
Photo Credit: Brandan Jones
Season: Mid Summer 2008