Common Name: Stonecrop Latin Name: Sedum spurium Size: 0 (min) to 0 (max)
Are you looking for this plant?
Let us know
and we'll help you find it!
Are you a retailer who sells this plant? Do you want to list it here? You can enter your inventory directly on PlantPlaces.com, using a web browser or an Android™ device.
Contact Us
to request an account.
Plant Facts
Do you have this plant?
Would you like to dedicate a plant to someone?

Stonecrop
Sedum spurium
Contact us
to order an aluminum plant label from PlantPlaces.com!
Category:
Perennial
Family:
CRASSULACEAE
Genus:
Sedum
species:
spurium
Origin:
Size:
0 (min) to 0 (max)
Size Description:
Notes:
Foliage: Succulent, opposite, ½ to 1 inch long, obovate with a wedge-shaped base and crenate teeth on the upper third, green or with reddish margins that turn deeper red in the fall. Lower leaves are deciduous. The numerous stems root at the nodes, which makes the plant spread rapidly. Flowers: Yellow or rose-colored, star-shaped, ½ to ¾ inch wide, in dense, 4-branched inflorescences, in late June or July. Sedums have 5 petals, 5 fleshy, leaf-like sepals and 10 stamens. Culture: Full sun and well-drained soil Uses: Groundcover, rock garden Propagation: Division, cuttings, seed Notes courtesy of Sue Trusty.
Characteristics:

Dry Soil Tolerant
Do you like this plant?

Plant Images and Specimens
Location: Coyote Ct, Mason Coyote ct Mason OH
Specimen: 127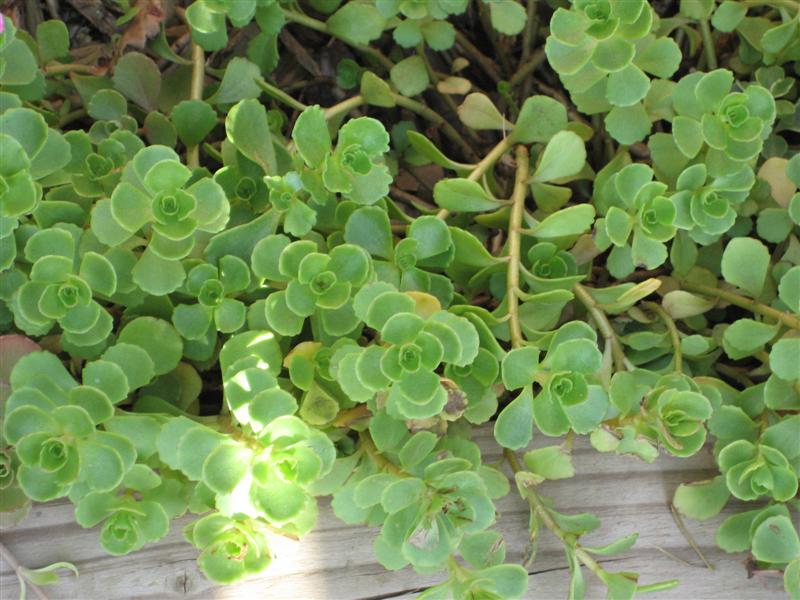 Sedum spirium
Age: 2008
Planted By: Sue Trusty
Photo Credit: Brandan Jones
Season: Mid Summer 2008
Sedum spirium
Age: 2008
Planted By: Sue Trusty
Photo Credit: Brandan Jones
Season: Mid Summer 2008
Sedum spirium
Age: 2008
Planted By: Sue Trusty
Photo Credit: Brandan Jones
Season: Mid Summer 2008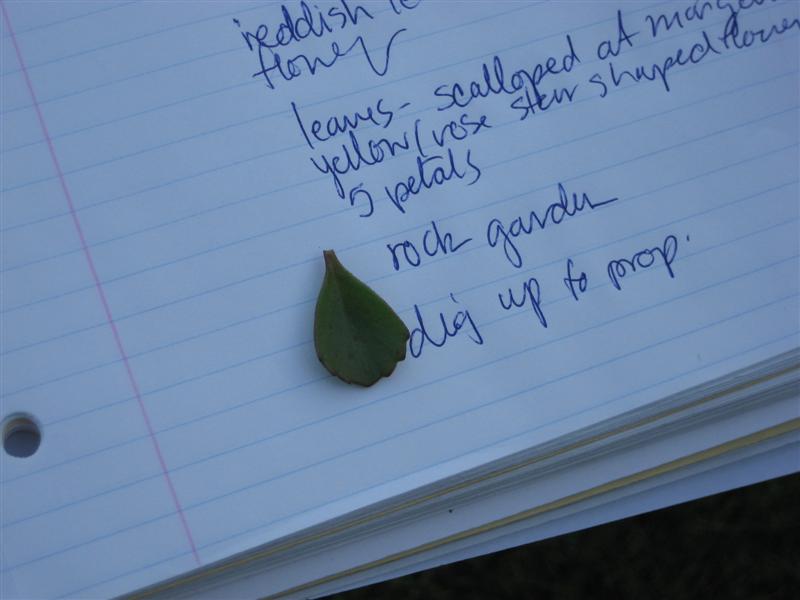 Sedum spirium
Age: 2008
Planted By: Sue Trusty
Photo Credit: Brandan Jones
Season: Mid Summer 2008
Sedum spirium
Age: 2008
Planted By: Sue Trusty
Photo Credit: Brandan Jones
Season: Mid Summer 2008
Sedum spirium
Age: 2008
Planted By: Sue Trusty
Photo Credit: Brandan Jones
Season: Mid Summer 2008
Location:
Ault Park
5090 Observatory Circle Cincinnati OH [Latitude: 39.132280450000000 Longitude: -84.411516650000000] Specimen: 1479
Location:
Cleveland Botanical Garden
11030 East Blvd Cleveland OH 44106 [Latitude: 41.510477416666700 Longitude: -81.609922600000000] Specimen: 2919
Sedum
Location: Cleveland Botanical Garden
Photo Credit: Brandan Jones
Season: May 2013
Sedum
Location: Cleveland Botanical Garden
Photo Credit: Brandan Jones
Season: May 2013