Common Name: Eastern redcedar Latin Name: Juniperus virginiana Size: 15 (min) to 30 (max)
Are you looking for this plant?
Let us know
and we'll help you find it!
Are you a retailer who sells this plant? Do you want to list it here? You can enter your inventory directly on PlantPlaces.com, using a web browser or an Android™ device.
Contact Us
to request an account.
Plant Facts
Category:
EvergreenTree
Family:
Cupressaceae
Genus:
Juniperus
species:
virginiana
Origin:
East and Central US
Size:
15 (min) to 30 (max)
Size Description:
Small to medium tree
Notes:
Characteristics:

Recommended

Native

Rain Garden
Texture: Coarse
Do you like this plant?

Plant Images and Specimens
Youngish Tree
Location: Mt. Washington Cemetery, Cincinnati
Photo Credit: Scott Beuerlein
Season: Winter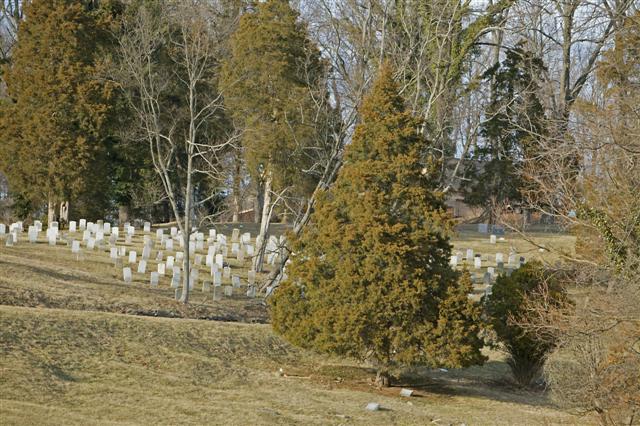 Location: Hillcrest Cemetery, Mt. Washington, Cincinnati
Age: Older
Photo Credit: Scott Beuerlein
Season: Winter
Trunk Detail
Location: Hillcrest Cemetery, Mt. Washington, Cincinnati
Age: Older
Photo Credit: Scott Beuerlein
Season: Winter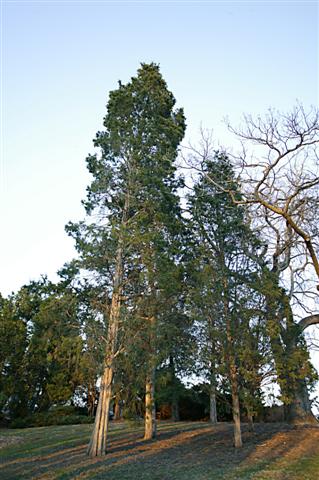 Old Trees
Location: Rowe Arboretum, Indian Hill, Ohio
Photo Credit: Scott Beuerlein
Season: 3-17-09
Location:
Village of Moscow, Ohio
Water St Moscow OH
GPS location of this plant [Latitude: 38.855989333333300 Longitude: -84.228278500000000] Specimen: 1901