Common Name: Eastern Hemlock Latin Name: Tsuga canadensis Size: 35 (min) to 60 (max)
Are you looking for this plant?
Let us know
and we'll help you find it!
Are you a retailer who sells this plant? Do you want to list it here? You can enter your inventory directly on PlantPlaces.com, using a web browser or an Android™ device.
Contact Us
to request an account.
Plant Facts
Category:
EvergreenTree
Family:
Pinaceae
Genus:
Tsuga
species:
canadensis
Origin:
Eastern United States
Size:
35 (min) to 60 (max)
Size Description:
medium to large evergreen
Notes:
grows best in partial shade in moist but well drained soils. Keep out of afternoon sun
Characteristics:

Recommended

Winter Interest

Native

Rain Garden
Do you like this plant?

Plant Images and Specimens
Photo Credit: Steve Foltz
Location: Mt. Washington Cemetery, Cincinnati
Age: Older
Photo Credit: Scott Beuerlein
Season: Winter
Location: 52 Locust Lakeside Park 52 Locust Lakeside Park KY 41017
Specimen: 178
Location: 52 Locust Lakeside Park 52 Locust Lakeside Park KY 41017
Specimen: 179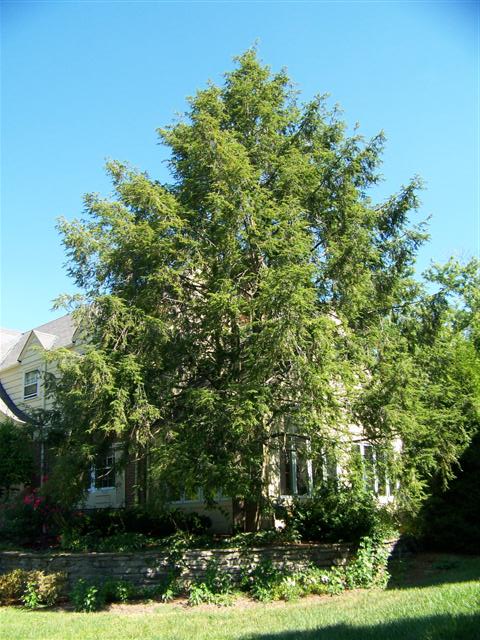 Location: 52 Locust, Lakeside Park
Photo Credit: Steve Foltz
Location: Spring Grove Cemetery 4521 Spring Grove Ave Cincinnati OH 45232
Specimen: 567
Location: Spring Grove Cemetery
Photo Credit: Steve Foltz
Location:
Kentucky Artisan Center at Berea
975 Walnut Meadow Road Berea KY
GPS location of this plant [Latitude: 37.597700000000000 Longitude: -84.312698364257810] Specimen: 838
Tsuga canadensis at Kentucky Artisan Center, off of I-75
Location: Kentucky Artisan Center, Berea, Kentucky
Photo Credit: Brandan Jones
Season: June 2011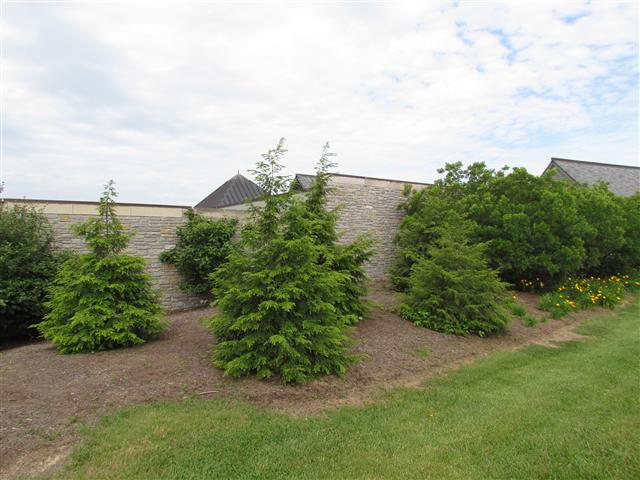 Tsuga canadensis at Kentucky Artisan Center, off of I-75
Location: Kentucky Artisan Center, Berea, Kentucky
Photo Credit: Brandan Jones
Season: June 2011
Tsuga canadensis at Kentucky Artisan Center, off of I-75
Location: Kentucky Artisan Center, Berea, Kentucky
Photo Credit: Brandan Jones
Season: June 2011
Location:
Spring Grove Cemetery
4521 Spring Grove Ave Cincinnati OH 45232
GPS location of this plant [Latitude: 39.164591983333300 Longitude: -84.524960733333300] Specimen: 1196
Location:
National Arboretum
3501 New York Avenue Northeast Washington DC 20002
GPS location of this plant [Latitude: 38.914128883333300 Longitude: -76.955018000000000] Specimen: 1638
Location:
Cincinnati Zoo and Botanical Gardens
3400 Vine Street Cincinnati OH 45220
GPS location of this plant [Latitude: 0.000000000000000 Longitude: 0.000000000000000] Specimen: 2662
Location:
Cleveland Botanical Garden
11030 East Blvd Cleveland OH 44106
GPS location of this plant [Latitude: 41.512540216666700 Longitude: -81.611288533333300] Specimen: 2912